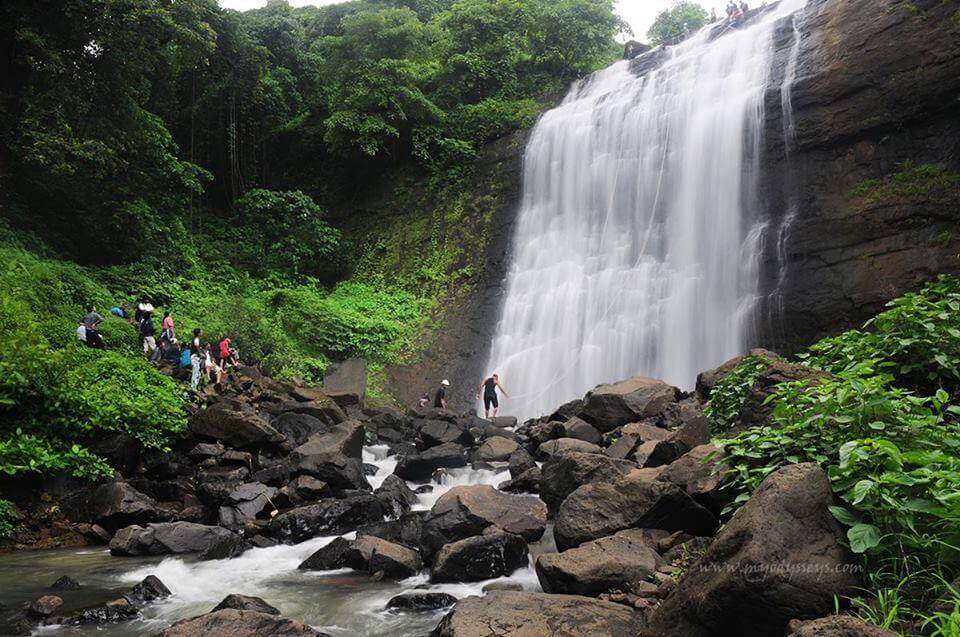 Ashoka Waterfall is situated in Vihigaon village in Kasara Taluka District Thane. It is one of the renowned waterfalls close to the Mumbai and Nashik area. Shahrukh Khan's film Ashoka's song was shooted there for this waterfall and got his name as Ashoka Waterfall. It is one cherished spot in rainstorm season. This waterfall gets its water from the rain and Vaitarna Dam. In the rainy season, the Vaitarna dam overflow and this Ashoka Waterfall receive heavy water from the dam.
How to reach Ashoka (Vihigaon) Waterfall
Mumbai To Ashoka Waterfall
This beautiful waterfall is at Vihigaon, Kasara & it is 116 km from Mumbai city, it will take around 3 to 4 hours to reach. The best route is Mumbai-Agra national highway. Once you reach Kasara ghat you will see a left turn toward the vihigaon village take this turn and you will reach Vihigaon Waterfall.
Ashoka Waterfall from Igatpuri
From Igatpuri is around 13 km from the Ashoka Waterfall, it would take 30 to 40 mins to reach. From Igatpuri people take Igatpuri-Ghatnadevi(which located on the Mumbai-Agra national highway)-Vihigaon route.
Ashoka (Vihigaon) Waterfall from Kasara
Kasara is the easiest way to reach Ashoka waterfall it is just 14 km away. You can catch the Kasara train from the central station. You will find the local transport service which could take you to vihigaon village.
Ashoka (Vihigaon) Waterfall from Nashik
Nashik to Ashoka waterfall distance is 60 km by road and it would take 60 to 90 minutes to reach. The best route is Nashik-Igatpuri-Ghatandevi Mandir-Vihigaon.
Nearest Railway station for Ashoka (Vihigaon) Waterfall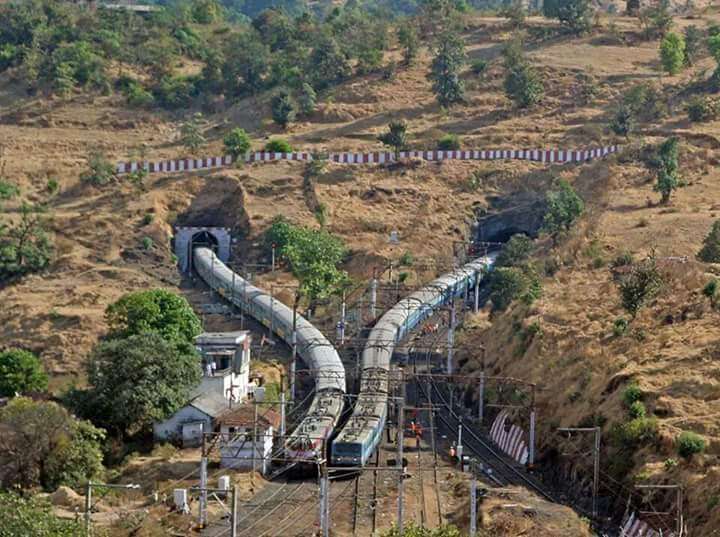 The nearest railway stations are Kasara and Igatpuri both are 13 km from the destination. If you come from Mumbai, Kasara is close to Mumbaikar. If you are coming Nashik side then the Igatpuri railway station is best for you.
Best season to visit at Ashoka (Vihigaon) Waterfall
Ashoka (Vihigaon) Waterfall is the pinnacle season is from June to September end. Vacationers design their excursions generally at the end of the week to make the most of their excursions with loved ones. On Saturday and Sunday, you will discover bunches of groups.
Best activities in Ashoka Waterfall
The best thing is you could enjoy yourself a lot there with your family or friends. You will see the crowds dancing and enjoying the day. Even you can do rappeling at Ashoka Waterfall, You can get their details on google they will charge you around 1200 Rs. per person.
Food and convenience
This village is an Adivasi town in Kasara Taluka and it is a remote village. You won't track down any hotel or restaurant nearby. You can likewise take the assistance of locals; they will assist you with a game plan of food sources and washroom. Locals are exceptionally useful to help you. You will find small stalls of villagers near the waterfall and you will get only Omelet, Maggie, and Vadapav to eat. You can likewise take food from Kasara; there are a lot of hotels where you can bring food there.
Places to visit near Ashoka Waterfall

Nashik city