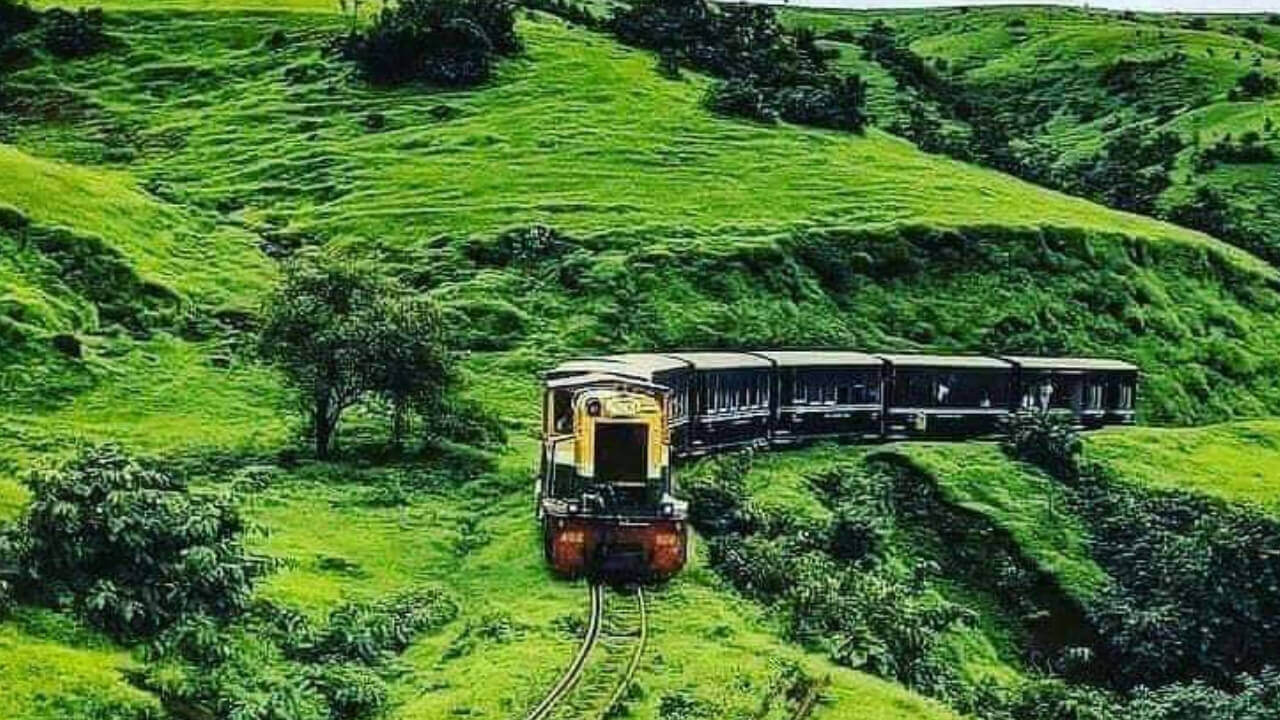 About Neral-Matheran Toy Train.
Neral-Matheran Toy Train is a famous train service in Maharashtra.
Neral-Matheran Toy Train is the narrow gauge railway line and it is under the Central Railway of India. This train route covers a total distance of 21km.
This railway work started in the year 1901 and was completed in the year 1907 and this project is done by Abdul Hussein Adamjee Peerbhoy and financed by his father Adamjee Peerbhoy and that time it cost around 16,00,000 rs.
Mr Adamjee often visited Matheran hill station he wants to build a railway line to easily reach Matheran. First, it was built only 15km then upgraded to 21kms.
Stations - On this railway, we have Neral, Jumma-Patti, Water Pipe Station, Aman Lodge and Matheran..
Train Journey
This journey is 21km and it will take 2.3 hours to reach Matheran from Neral station. This train runs at the max speed of 12kmph.
Train Timetable
Time Table
Neral To Matheran
Matheran To Neral
Sr. No.
Down Train No.
Departure
Arrival
Up Train
Departure
Arrival
1
52111
06.40 AM
08.40 AM
52102
07.00 AM
08.35 AM
2
52101
07.30 AM
09.29 AM
52104
09.45 AM
11.35 AM
3
52103
09.00 AM
11.00 AM
52106
12.50 PM
14.30 AM
4
52105
10.30 AM
12.25 PM
52110
14.05 PM
15.45 AM
5
52107
12.00 PM
14.00 PM
52108
15.15 PM
16.50 PM
6
52109
17.05 PM
19.00 PM
52110
16.45 PM
18.30 PM
Fare
Matheran toy train carry 6 coaches, 2 are First-class coaches and 4 are general coaches. second class fare for Adult is 75 rs and for Minor are 45 rs. The first-class ticket fare for adults is 300 and 180 rs for the minor.
Matheran from sea level
Matheran is a hill station located in the Sahyadri Mountain range near Mumbai and it is 800 meters above sea level.
World Heritage Matheran toy train
In 2003 United Nations Educational, Scientific and Cultural Organisation (UNESCO) included Neral-Matheran Toy Train in World Heritage Sites.
Major points to see at Matheran
Louisa Point
Monkey Point
Shivaji's Ladder
Panorama Point
One Tree Hill Point
Echo Point
Sunset Point
Alexander Point
Honeymoon Point
Matheran Market
Khandala Point
King George Point
Note - Neral-Matheran Toy Train closed in the monsoon season because of the landslide.